Populus fremontii
S.Watson
Western Cottonwood
Salicaceae

[Plants of San Diego County HOME]

Protologue: Proc. Amer. Acad. Arts 10: 350 (1875)
Pronunciation: Póp-u-lus fre-mónt-i-i
Etymology: L. for people, in reference to the many moving leaves + John C. Fremont, 1813-1890

Jepson eFlora Treatment

SD County Synoptic Voucher


Note: Populus fremontii subsp. fremontii in California
Other subspecies:
Populus fremontii subsp. mesetae Eckenw. (Texas, c. & s. Mexico)

Distribution: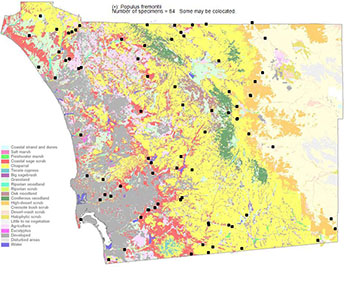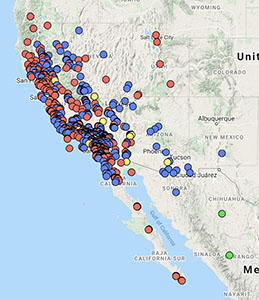 Left: S.D. County Plant Atlas (http://sdplantatlas.org). Right: CCH2. Click to see current herbarium records.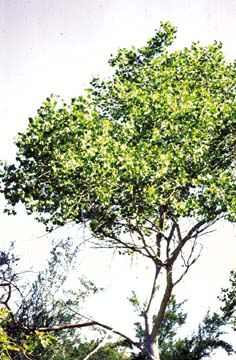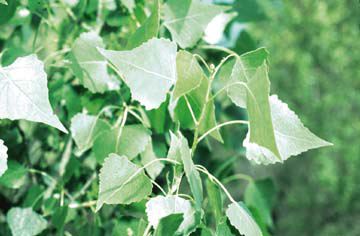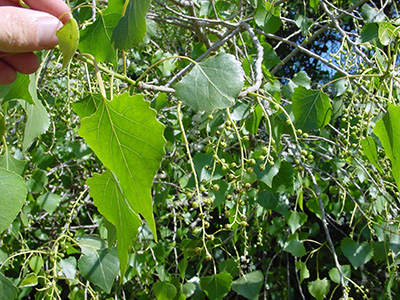 Populus fremontii ssp. fremontii
Common tree of many of our riparian areas. Leaves are widely ovate-triangular, with truncate base,
coarsely crenate margin, and acuminate apex. Flowers are unisexual, plant sex dioecious. Note pendant catkins.
Document Viewers