Calystegia macrostegia subsp. intermedia
(Abrams) Brummitt
Morning-Glory
Convolvulaceae

[Plants of San Diego County HOME]

Protologue: Ann. Missouri Bot. Gard. 52: 214 (1965)
Pronunciation: Calystegia macrostegia subsp. intermedia
Etymology: Gr. kalux, "cup," and stegos, "a covering" + a large covering +
Halfway or partway between two others with regard to some particular characteristic

Jepson eFlora Treatment

SD County Synoptic Voucher

Distribution: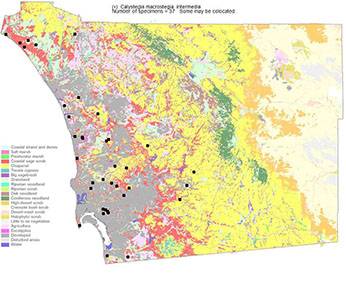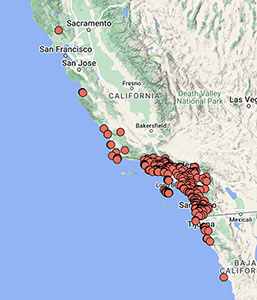 Left: S.D. County Plant Atlas (http://sdplantatlas.org). Right: CCH2. Click to see current herbarium records.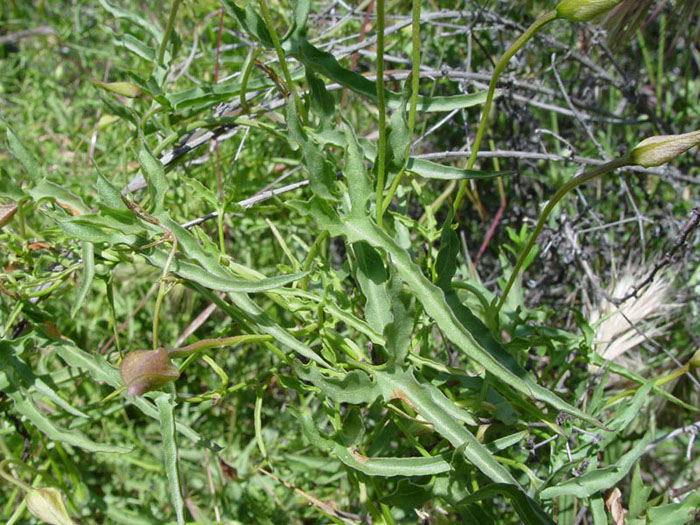 Sprawling vine, twining (in a dextrose orientation) on another plant.
Note plicate, infundibular (funnel-shaped) corolla and sagittate leaves.



Document Viewers